Od kilku dni zakręciło mnie kompletnie na punkcie
Take That
, again. Zaczęło się od teledysku do
Flood
, który postanowiłam sobie puścić we wtorek wieczorem po beznadziejnym referacie z Ekonomii Innowacji, a potem poleciało:
Patience
,
Shine
,
Reach Out
,
Rule The World
, nie obyło się bez klasyków:
Never Forget
,
Back For Good
,
Could It Be Magic
,
Everything Changes
czy
Pray
, a wreszcie dobiłam do nowości
Kidz
,
SOS
i
Love Love
. 5-dniowy folder "Take That" dochodzi mi już do 18 giga, a w piątkowe popołudnie, popijając ze znajomymi radośnie piwo nad Wisłą, złapałam się na myśleniu o 5 chłopakach, bynajmniej nie tych siedzących obok mnie. Ahh, Take That. Co wy takiego w sobie macie?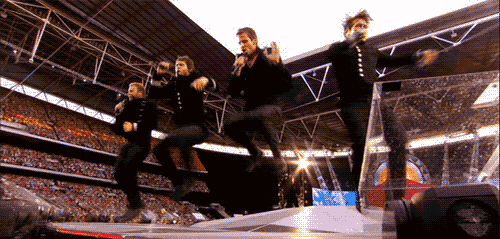 Patrząc na historię Take That można naprawdę odnieść wrażenie, że wszystko już było:
✔ Hotpantsy Nagase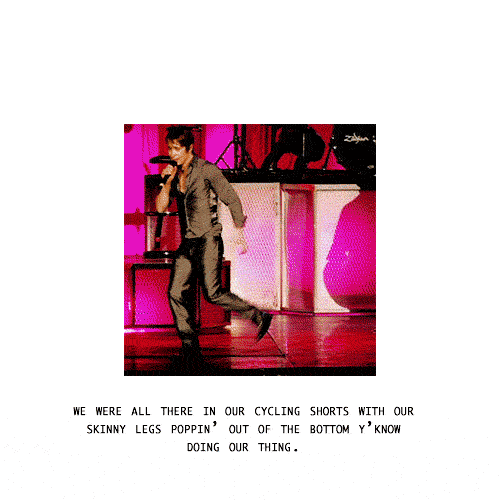 " ...And we got booed off the stage. There were only about 20 people there and they booed us off. And they were all friends and family. "
✔ Oversized garniaki SMAPów
✔ Crazy fanki
" Basically you'd wake up in the morning, open your blinds and there'd be like 20 people there looking at you. First thing in the morning, all staring at you going 'HI!!!'
... hello. "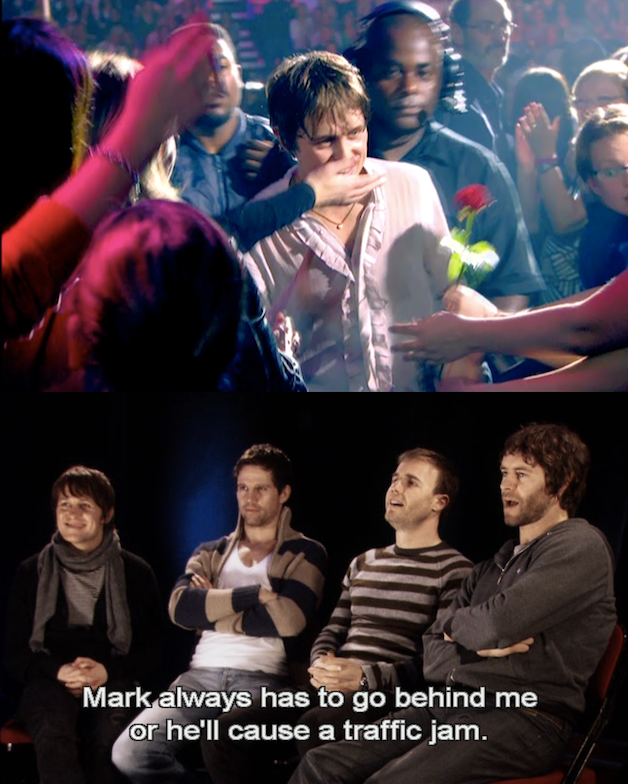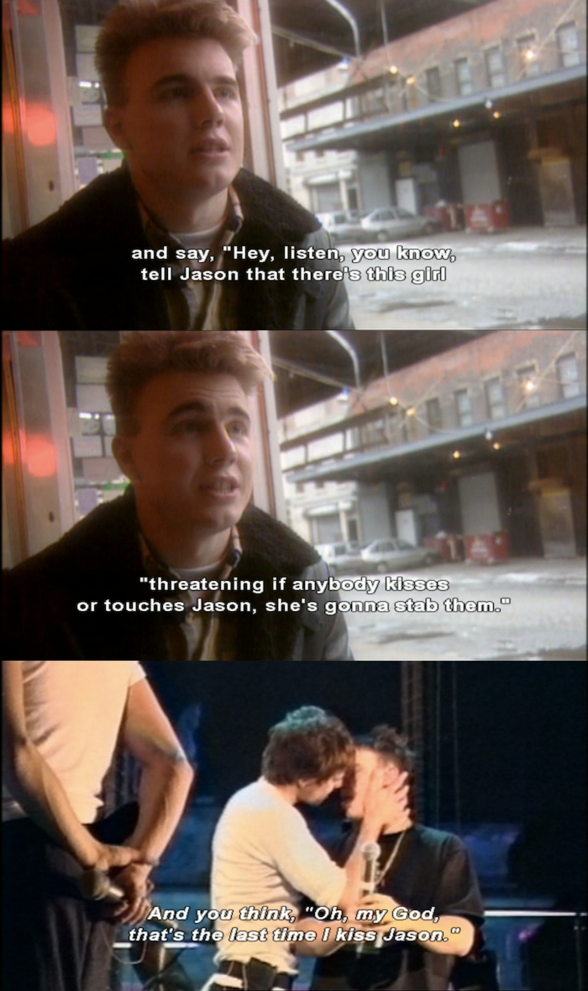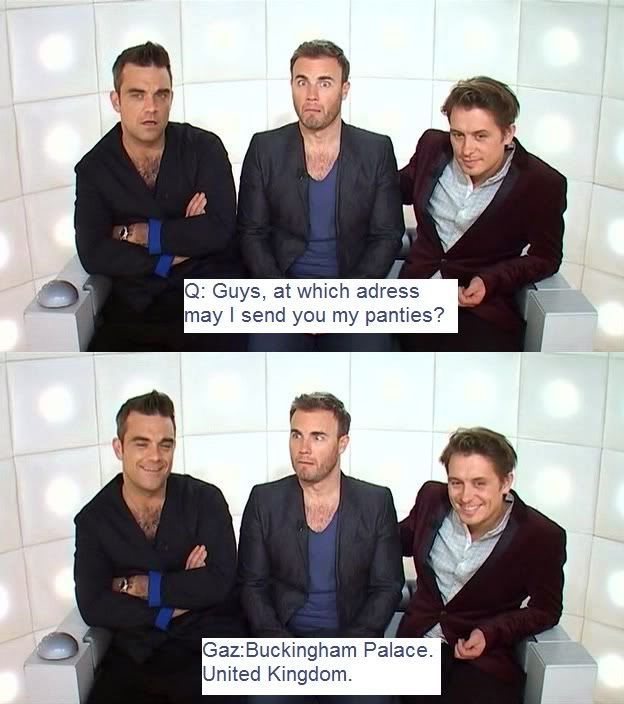 ✔ Dramatyczne odejście w stylu Jina
✔ Problemy z dragami Ohnusia
✔ Kontrowersje na tle seksualnym *cough*Twarzyk*cough*
✔ A w końcu wielkie re-union po latach.
To, że 4 gości po 30tce, niektórzy żonaci i z dziećmi, zebrało się i postanowiło reaktywować nastoletni boysband jest sprawą absolutnie rewelacyjną.
" - I've got a funny story actually, 'cos Gaz came 'round with his two children to our house the other week...
- It's not funny, this, Mark.
- So we were there, Gary started singin' and my little boy Elwood said 'Stop it, Gary!'. And Gary said 'What?'. 'Stop it, daddy sings.' I trained him well, I trained him well!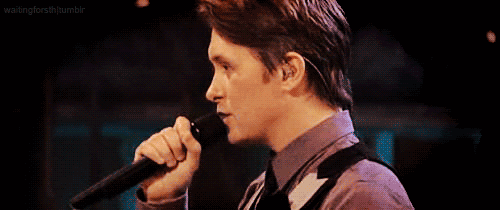 - You know, I felt terrible! And I stood there, telling a two-year-old: 'People pay to hear me sing!' "

Mark: " - I phoned before starting the show tonight, just to say goodnight to them, and he said 'Are you with the boys working?', I said 'Yeah, yeah, I'm with the boys'. 'In Manchester?', 'Yeah, yeah, in Manchester'. 'With Jason, and Howard?', 'Yeah, Jason and Howard!'. 'And grumpy Gary?'
- You know what, Mark, I've got to tell you something, mate. It just shows that kids always repeat what the parents say! "
Jak to powiedział Mark na koncercie
Beautiful World
w 2007 roku,
" Y'know, we only came back to do a documentary. And we've now done our 2 biggest ever tours and we've sold... this album
Beautiful World
has been our biggest selling album ever so thank you all so very very much. "
" - How did it happen then? How did you all get together again?
Howard: - It's called alcohol. "
Nie wiem, czy Take That było pierwszym zespołem ever, który polubiłam, ale na pewno są pierwszym, który pamiętam, że lubiłam. Jak większość małych dziewczynek marzyłam zapewne, że w przyszłości zostanę żoną, w moim przypadku Marka Owena. Kiedy Take That się rozpadało (przełom 1995/96) miałam 10 lat. Z siostrą kolekcjonowałyśmy magazyny
Bravo
, głównie dla plakatów takich bożyszczy kobiet, jak Ronan Keating, Jason Donnovan czy Gary Barlow oraz Mark Owen własnie - ach jak ja teraz żałuję, że wyrzuciłyśmy te plakaty! Pamiętam jak dziś krótką wzmiankę o tym, że chłopaki z Take That się rozstali i jak mi smutno było. Jest to moje najwcześniejsze wspomnienie z dzieciństwa związane z jakimkolwiek zjawiskiem popkulturowym, a w dodatku coś, co przeżywałam w realnym czasie. W siódmej klasie podstawówki stałam się na przykład fanką Nirvany, ale nie mogłam już powiedzieć, że "przeżyłam" śmierć Cobaina. Take That zawdzięczam również przyspieszoną edukację seksualną - dzięki nim dowiedziałam się, że niektórzy ludzie to "geje".
I wciąż się uczę. Np. co robią chłopaki w trasie. Och Howard~
" ... all sat at the back of this bus. Watching this porno... and Robbie won. Robbie came first. "
Ale to w końcu Howard.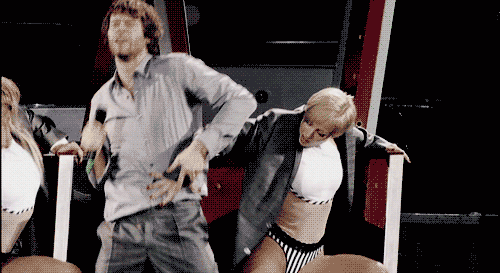 Jason: - Thanks for coming and thank you as well for indulging our little fantasy there with those girls. We're not really sexist pigs, honest.
Mark: - Well, Howard is a little pig, but we're all right. "
@ Robbie's comeback, słowa, które zrobiły na mnie wrażenie.
" There, a chain-smoking Robbie arrived with what he called an 'artillery' of lyrics, so desperate was he to prove his worth after so many years away. "
@ Mark Owen.
Taaak. Miałam 10 lat, gdy podkochiwałam się w Marku Owenie. Dziś, 15 lat później, niewiele się zmieniło. A już na pewno nie on. Dlaczego Mark?
Bo hmm...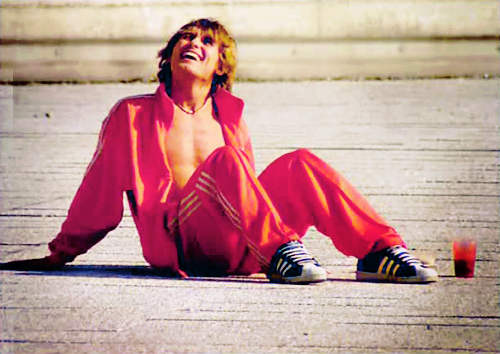 ummm...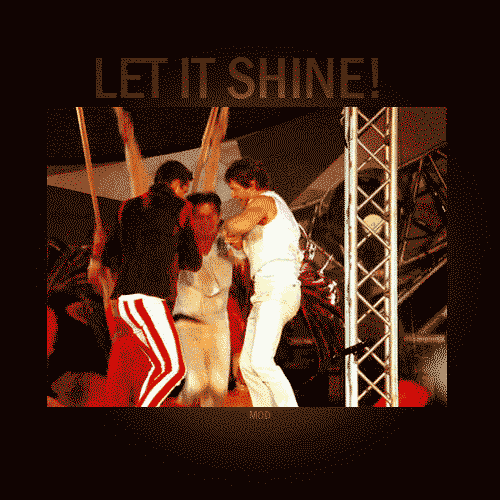 yeah...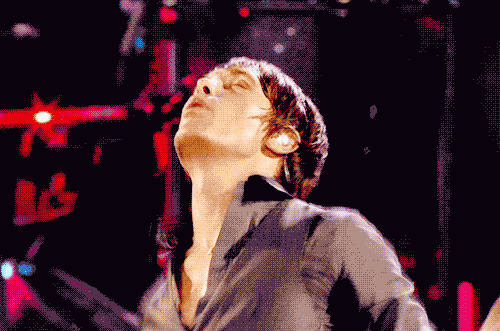 Mniej więcej :).
© hellyeahtakethat © fuckyeahmarkowen © markowendaily @ tumblr
♥:
enthralled
♫: Take That - Julie